MFA, or Multi Factor Authentication is the standard in securing all sorts of accounts. What it basically means is that it adds another layer of confirming your identity. In this guide we'll show you how to set it up using your phone.
1. Download the Android or iPhone app from their respective App store:
https://apps.apple.com/us/app/microsoft-authenticator/id983156458
https://play.google.com/store/apps/details?id=com.azure.authenticator&hl=en
2. After you have the app ready, go to https://login.microsoftonline.com or https://portal.office.com.
3. Enter your Office 365 Credentials, instead of the normal screen, you will be greeted by this one: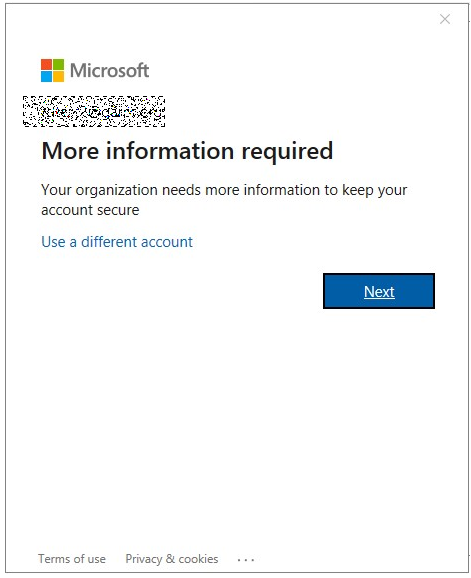 4. When you click Next you will be greeted with the following screen, we recommend you use Mobile App: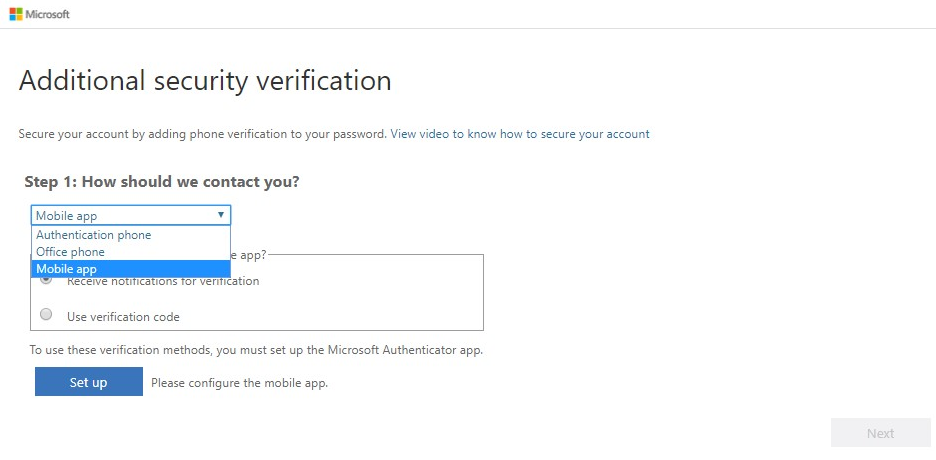 5. If you choose Mobile App you will be greeted by the next screen: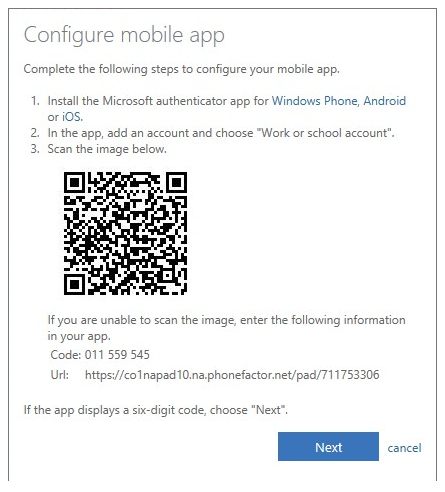 6. On your phone screen, skip the initial questions, then follow the following screenshots:

7. If you wish, you can also use the authenticate by Phone call or by SMS: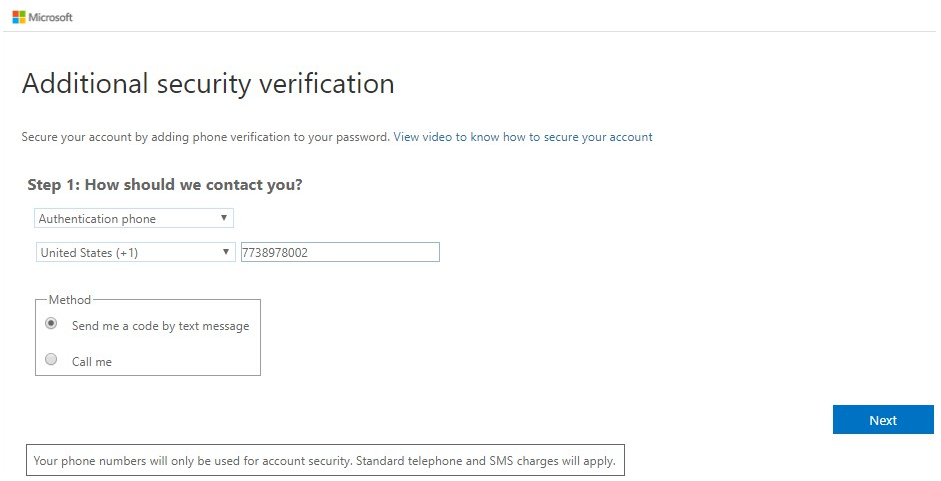 8. For the office phone + extension option, please use the following: