iPhone

–

Native Mail A

p

p
1. On the home screen of your device, tap Settings > Account and Passwords > Add Account > Exchange.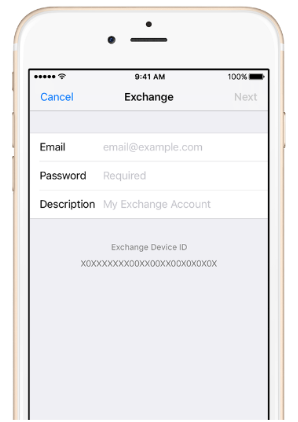 2. Enter the email address and password. You can also enter an account description if the user has several emails.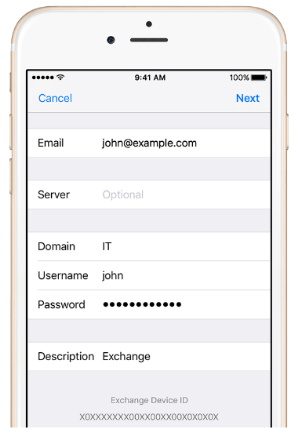 3. Connect to the Exchange Server: The iOS device will try to find the Exchange Server.
Under server information type in outlook.office365.com. Domain can be left blank.

4. Sync content: The user can sync Mail, Contacts, Calendars, Reminders, and Notes. When finished, tap Save.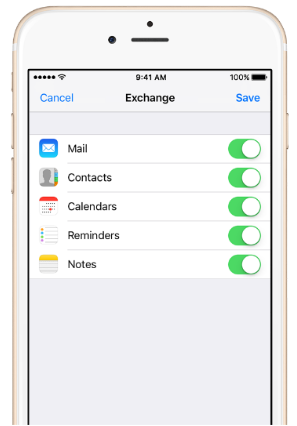 iPhone –

O

utlook App
1. Download Outlook for iOS from the iOS App Store and then open it. The icon looks like this:


2. If it's your first time using Outlook for iOS, enter your full email address, then tap Add Account.
If not, open the Menu > tap Settings > Add Account > Add Email Account.

3. Enter your email account password and tap Sign In.