A

ndroid

–

Native Mail A

p

p
1. From the home screen, tap Menu > Settings > Accounts: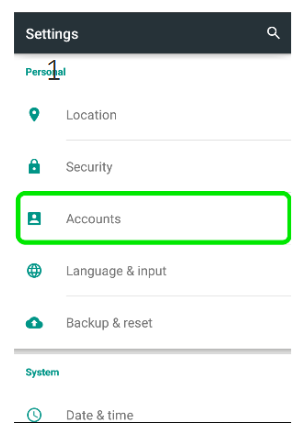 2. Tap Add Account and choose MicrosoftExchange (on certain phones, e.g. Motorola Droid, the Exchange account can be found under Corporate)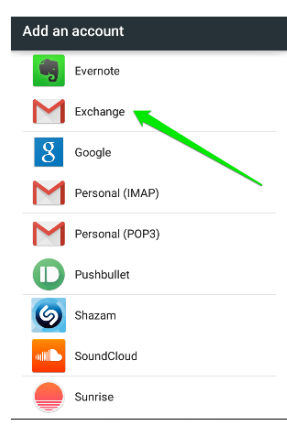 3. Enter your email address and password and tap Next.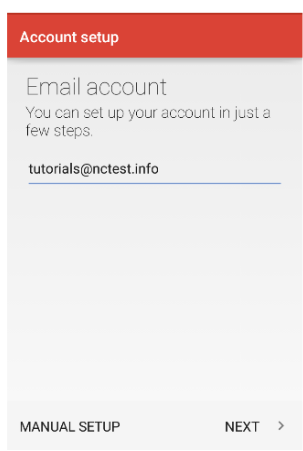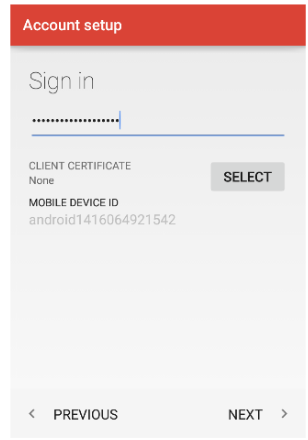 4. Once ready, tap Next. Here you will need to indicate the correct Exchange server settings. Make sure to use the settings on the right for your account.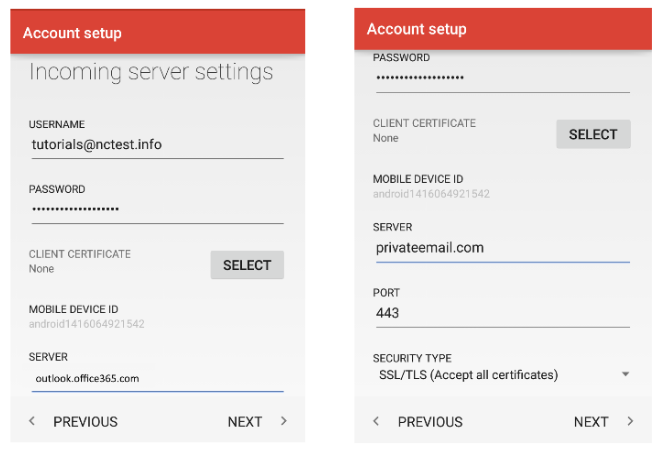 5. After all the settings are correctly indicated, simply tap Next to verify the settings and proceed to account setup completion: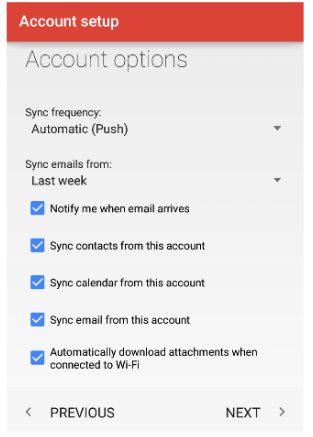 6. Tap Next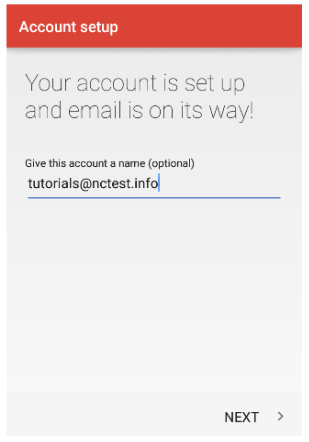 A

n

droid

–

O

utlook App
1. Install the Outlook for Android app from the Google Play Store and then open it and tap Get Started


2. Outlook may detect your Google accounts. Just press skip for now.

3. Enter your full email address, then tap Continue.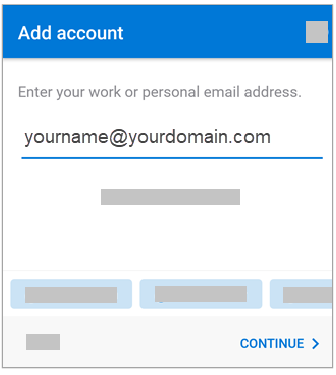 4. Enter your email account password and tap Sign In.