1. Open a web browser (Internet Explorer, Edge, Firefox or Chrome)
2. In the address bar type in remote.yourdomain.com and press enter.
You should see something like this: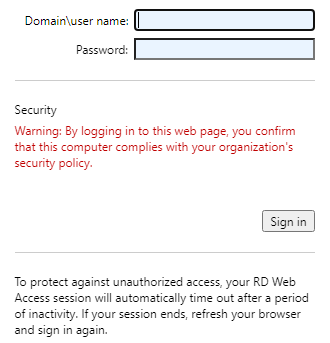 3. Enter your username and password and click Sign In.
4. On the next page, click on Desktop.
5. Select Save File on the next screen and click OK. The file will then download to the default location you have set in your browser (typically the downloads folder).
6. Locate the file you downloaded in the location it was saved in.
7. Copy the file to your Desktop and rename it if you want.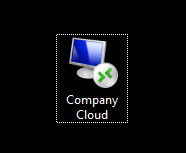 8. Double click the new icon you added to the Desktop, enter your username and password, and you will log in to the Cloud!