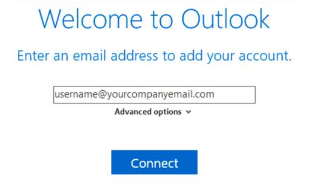 3) You will receive a prompt for your
Email credentials.
Enter your
email address
in the 1st field and the
password
in the 2nd, select the
check-mark
to remember your credentials and click
OK.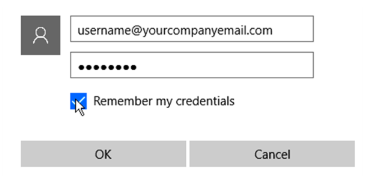 4) In the last window click Finish.
Your Outlook is now configured and ready for use. Next time you need to run it, just double-click the Outlook icon on the Cloud Desktop.